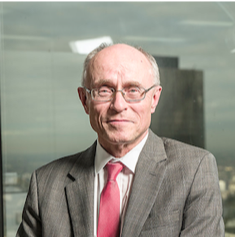 Stephen Roberts
Senior Economist
Stephen has worked in the finance industry for over 40 years as a financial strategist and economist.
His extensive career gives him the ability to understand not just what's happening in the markets but what that means for investors and their portfolios. Stephen has been a regular contributor to the business press in Australia and overseas commenting on the outlook for the global economy and investment markets.
Stephen's long career includes 20 years as Australian Chief Economist for various large domestic and international banks including SBC, Fay Richwhite, Equitilink, UBS, Grange Securities, Lehman Brothers and Nomura Securities.
Stephen was the first Treasury Economist at Westpac where he spent time in London and New York. He has also managed money as the portfolio manager specialising in strategic asset allocation overlays for Westpac Investment Management, Sagitta and BT.
Stephen has worked in the economics department of the Bank of New South Wales/ Westpac where he was seconded to the Secretariat of the Australian Financial System Inquiry (Campbell Committee). Stephen holds a Bachelor of Science (Economics) Honours from the London School of Economics.