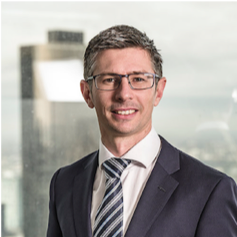 Matthew Findlay
Head of Treasury Advisory
Matthew Findlay is a treasury and securitisation professional with over 16 years experience and heads Laminar's Treasury Advisory practice, providing outsourced treasury and investment services to CFOs of numerous mutual ADIs, Local Councils and charitable organisations.
He also acts as a Trust Manager for $1.5 billion in securitised assets across seven institutions with combined assets of $10 billion and runs VAR, GAP, and NII at Risk analysis for three ADIs reporting to their ALCOs.
Matthew chairs Laminar's investment committee which overseas the advice given to all clients. Prior to joining Laminar, Matthew held senior treasury roles at Heritage Bank where he was responsible for the day to day investing and policy compliance for the bank's investment portfolio. Most recently Matthew was treasury manager at Bananacoast Community Credit Union (bcu) where he was responsible for all aspects of the investment function including policy implementation and reviews, investment strategies, daily dealing and settlements.
Matthew has a Bachelor of Commerce from University of Southern Queensland and post-graduate qualifications in applied finance and investment from Finsia.