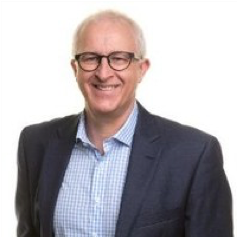 Geoff Green
Advisory Board
Geoff has over 35 years' experience working in corporate and financial markets as a corporate lawyer, corporate adviser, in his own businesses and as a company director and advisory board member.
He has worked in both public and private markets and across a wide range of industry sectors.  In doing so, he has held senior positions with several national law firms as well as with a number of businesses.
Geoff has specialised experience in regulated markets as a result of 3 years with the Regulatory Policy Branch of the Australian Securities Commission (ASC) during the 1990s.  While with the ASC, he worked on a wide range of ASX and SFE regulatory issues as well as heading up the ASC's team for assessing new market applications. 
Geoff holds Bachelor degrees in Law and Arts from the University of Melbourne, a Graduate Diploma in Applied Finance from FINSIA, is a Senior Fellow of FINSIA and a member or the Australian Institute of Company Directors.