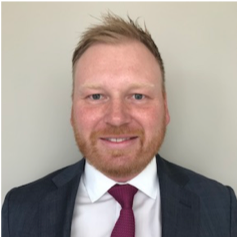 Brad Rutz
Senior Investment Manager
Brad has 12 years of financial markets experience gained from his roles within National Australia Bank Treasury. Brad is an investment specialist with expertise across asset classes including term deposits, government bonds, senior debt, subordinated debt, hybrid securities, corporate high yield and ASX listed products.
Brad is responsible for managing client investment portfolios which includes the day to day investment decisions and market oversight and is part of the investment committee where he assists in development of clients' investment policies and strategies.
Brad joined Laminar in November 2018 and brings a wealth of investment management expertise and client relationships across a broad segment of the market.
He has a Bachelor of Arts from La Trobe University and a Bachelor of Business (Banking and Finance), from Victoria University.