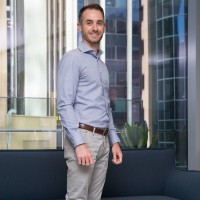 Brett Allen
Manager Settlements & Compliance
With 15 years' experience working in back office functions, Brett ensures the rigour of Laminar's settlements, reporting and compliance frameworks.
His previous roles include settlements team leader at Bendigo and Adelaide Bank where he led the team responsible for the authorisation and successful completion of cash, fixed income, derivatives and foreign exchange trades.
He was a Citibank (Belfast) trade surveillance officer, monitoring Citibank trading activity in Equities and ETD products for insider trading, pre-arranged and layering. He commenced employment with Laminar Capital in early 2015 as manager of settlements.
Brett has worked in conjunction with software programmers to create and test systems to integrate with existing software and implement specialised applications for fixed income portfolio management and money market trading – Laminar's Treasury Direct.
Brett is responsible for the timely settlement of all financial markets' transactions undertaken by Laminar. He works closely with key stakeholders to ensure a robust compliance framework, particularly around Laminar's AML/CTF program.
Brett has completed a Diploma in Financial Planning & Business Management. And a post grad in Applied Finance.